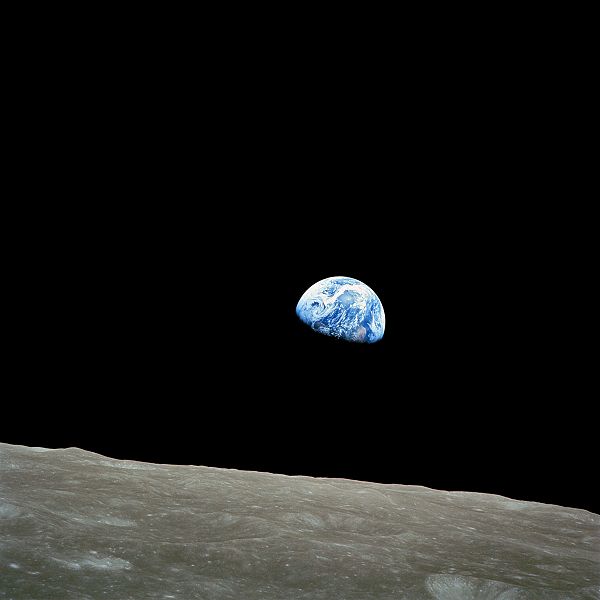 This was sent out on a list to which I belong. It reminds us of the extraordinary first view of Earth from Lunar orbit, forty years ago. (When we had a space program; I remember it and, yes, believe that it actually happened.)
Politicians like to tell us that there is more that unites us than divides us. It's truer than their callow platitudes can imagine. Democrat and Republican, Liberal and Conservative, American and Briton and Australian and German and Iraqi and Afghanistani and Russian and Chinese, Christian and Jew and Muslim and Buddhist and Hindu… All of us live side by side on this big blue marble, on this light in the sky that a man on the moon could hide behind his thumbnail.
There's also a link to the famous Good night message from that Apollo spacecraft. The good earth is a fragile place; we received it from our ancestors and preserve it for our children. Whatever our cause, whatever our politics, let's not forget that.
Merry Christmas – and for other faiths, Happy Holidays.